Been broke as can be past few weeks, and so I of course have gotten very little done with the bike. Today I went to a shop nearby that specializes in dirt track cars. They have everything, even steel tubing for framing. And they have it cheap, I got a +/- 4 foot length of 1 1/4 DOM bent and cut for my upper brace for the hardtail. $23, beat that. And tonight I did some cutting/fitting. First heres what I started with today.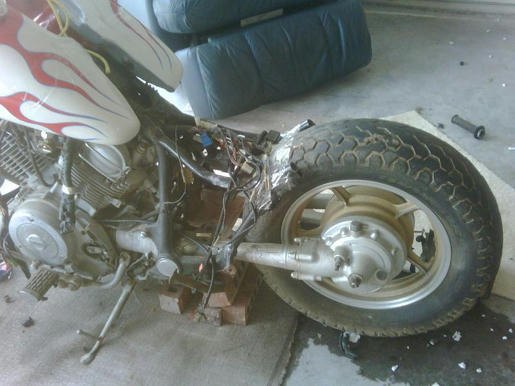 Got the cutoff wheel and got rid of the seat rails and more of the frame.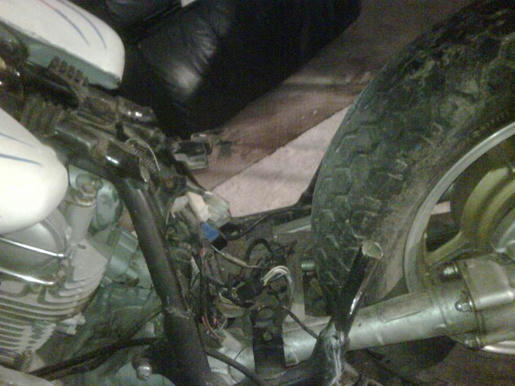 Then I just started fitting. Nothing is tacked on yet, just getting the angles. Did a 4" radius bend with the tubing at almost 180*.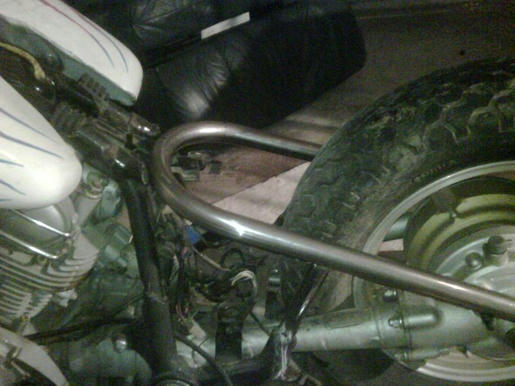 I cut the top mounts off of the shocks I had taken off, they will be welded to the tubes and then fastened to the rear hub where the shocks originally mount.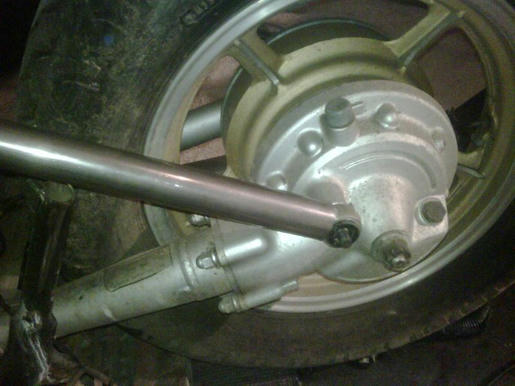 Ill get the frame cleaned up before I weld this on. Especially near the backbone, want it on there good. I will also get some more of the tubing for the vertical brace from swingarm, using what is still there as of now for slugging. And of course the new piece still needs cutting down to length, should get some of it done tomorrow. Gonna load up the bike and head over to use my step dads welder. Want to also knock out the tank mounts while Im there.